水电水利
《水电水利》是一本出版水电水利相关研究领域的多学科中文学术期刊,致力于以各种基础理论和方法学解决水电水利相关领域的问题。作为一个突破性的智慧思辨平台,立足于水电水利前沿,凭借联接理论与实践的前沿研究方法以及对学术质量的执着最求,本刊涵盖了关键的、有比较性的、多范畴的核心学术信息,囊括本领域内多学科的研究方法。
本刊同时也是水利水电、土木工程、水运、航道整治、环境工程、水土保持、城镇给排水等行业从事规划、设计、施工、管理及科研工作的科技人员、管理干部和有关院校的师生等解决各种复杂问题的重要参考资料。
本刊是一本由同行评审的高要求、高水准的学术期刊出版物,编者鼓励与本刊相关的、有理论和实践贡献的来稿。
View Journal | Current Issue | Register
建筑发展
《建筑发展》是一本出版建筑发展相关研究领域的多学科中文学术期刊,致力于以各种基础理论和方法学解决建筑发展相关领域的问题。作为一个突破性的智慧思辨平台,立足于建筑发展前沿,凭借联接理论与实践的前沿研究方法以及对学术质量的执着最求,本刊涵盖了关键的、有比较性的、多范畴的核心学术信息,囊括本领域内多学科的研究方法。
本刊同时也是城市设计师、建筑师、规划师和开发人员对于改变城市或区域的功能及未来资源的合理布局等各种复杂问题的重要参考资料。
本刊是一本由同行评审的高要求、高水准的学术期刊出版物,编者鼓励与本刊相关的、有理论和实践贡献的来稿。
View Journal | Current Issue | Register
Advances in Higher Education
Advances in Higher Education is a fully accessible publication that serves as the medium to publish the original educational research article that focusing on teaching, learning and educational developments throughout the world in universities, polytechnics, colleges, and vocational and education institutions which despite public and private higher education sectors. It aims to serve as a debate forum for a diverse group of scholar who share the characteristic features, as well as problems and issue of each education system, and who can have significant voice in discussion around topics of higher education. The content will focus on the field of educational theory, student management, teaching method, conceptual model of educational process and cases study.
The article categories within the journal include (but are not limited to) the following fields:
Critical Thinking

Learning Theory and Processes
Theory Practice Relationship
Teacher Education
Curriculum
Recruitment
Campus Climate
Academic Culture
Languages
Persistence motivation
View Journal | Current Issue | Register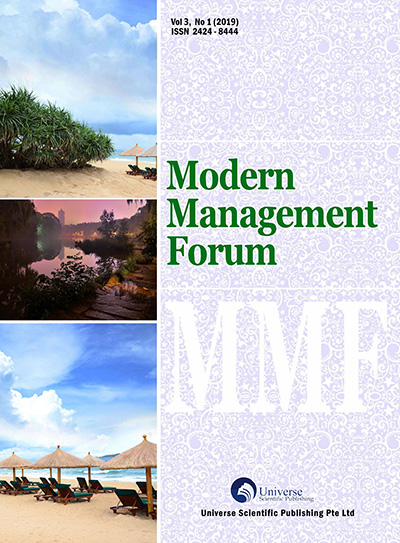 Modern Management Forum
Modern Management Forum is a social science journal that serves as the source material on business management and related theory. The contents deliver do not boundary to management concept, but also to understand, to discuss and to access the current trend in management of different businesses and organizations. It aims to provide a high profile and unique forum that share between employer and employee, and benefit both in the term of apply the knowledge in real-world situation, connect concepts, and experience management principles in a tactile and engaging way.
The article categories within the journal include (but not limited to) the following fields:
Developing self-awareness

Managing stress and well-being
Problem solving
Leadership
Empowering and engaging other
Entrepreneurship
Principle of planning and planning tools
Decision making
Motivation
Managing organization culture
Controlling management
Managing Conflict
System approach
Human Resource Management
Production and Control
View Journal | Current Issue | Register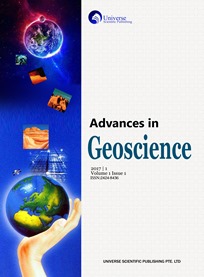 Advances in Geoscience
Advances in Geoscience is a peer-reviewed, international journal that focuses on the technology, history, evolution and physicochemical properties of Earth. The journal content reflects on the theories, concepts, disciplines and techniques in science and engineering within the geoscience, encompassing field work, modelling and theoretical studies. The aim of the journal is to create a platform for the leading experts to share cutting edge research topics which will nourish world-wide community.
The article categories within the journal include (but are not limited to) the following fields:
Atmosphere

Biosphere
Climatology
Earthquake and Seismology
Environmental Science
Geobiochemistry
Geographic Information System
Geography
Geomagnetism
Geomorphology
Oceanography
Mineralogy and mineral physics
Petrology
Soil Science
Space physics
Volcanology
View Journal | Current Issue | Register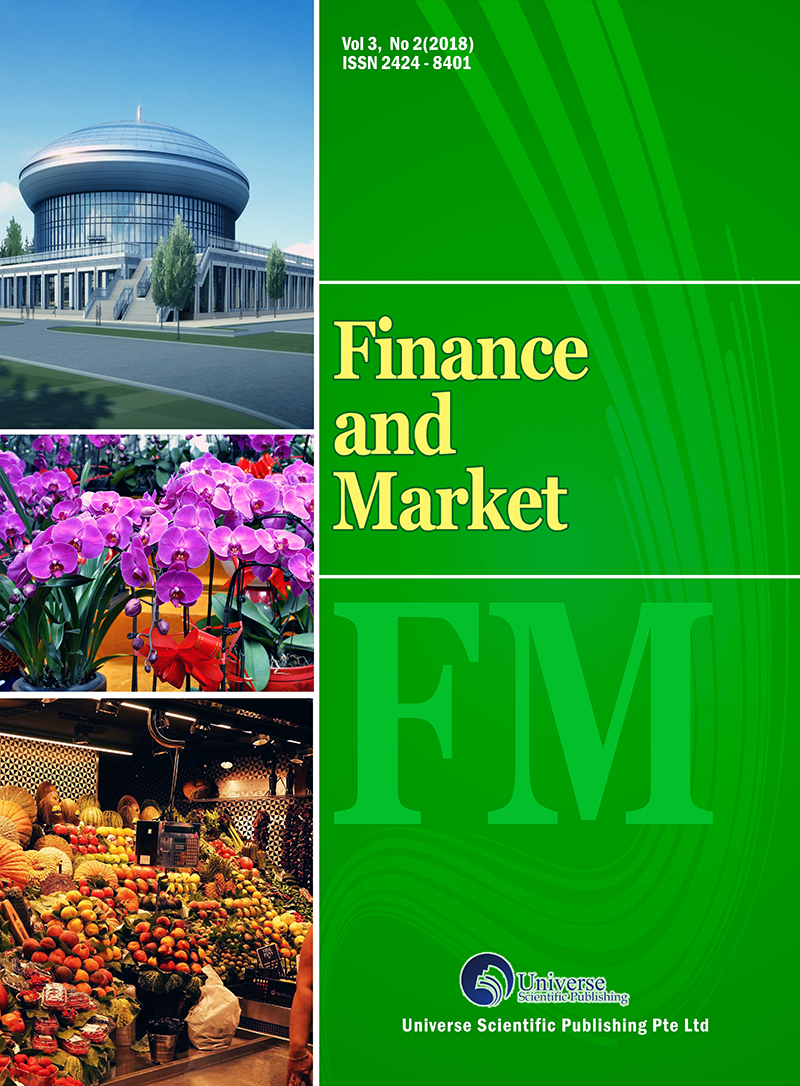 Finance and Market
Finance and Market is expected to provide an international platform for academic researchers and practitioners and policy makers from different background, who engage in the theoretical and empirical research of financial markets and derivatives. It is a high quality, peer-reviewed journal dedicates to serve as the primary source highlighting on original research that cover conceptual and applied issue that relating with trading strategy for investment, organizational theory, optimal order placement strategies, and analyses of short and long run horizon price behaviour.
Econometrics
Statistics-Economic Theory
Finance & Banking
International Economics
Macroeconomics
Securities Trading & Pricing
Marketing Analytics
Risk Factor
Financial Crisis
Payment System
Loans
Behavioral Finance
Emotional Finance
Global Banking System
Public Finance
View Journal | Current Issue | Register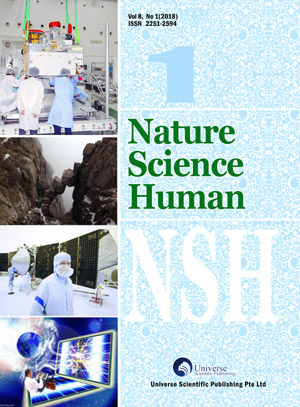 Nature.science.human
"Nature.science.human" ISSN: 2251-2594, aiming at the reality of the rise of China, the editorial department of the journal has decided that since 2018, the journal will focus on introducing China's academic achievements to the world and strive to pass the efforts of the year 3-5, Built a professional Chinese academic achievements in English database for international search,
The journal is not an OA journal and the manuscript is published free of charge.
《Nature.science.human》英文刊,ISSN:2251-2594,针对中国崛起的现实,经本刊编辑部决议,自2018年起,本刊将专注向全球介绍中国学术成果,力争通过3-5年的努力,建成专业的中国学术成果英文数据库供国际检索,现专门针对中国学者征集学术稿件,为解决国际英文阅读标准与中国学者英文母语化翻译水准不够的问题,我们将请国际专业人员进行母语化有偿翻译。然后全文免费出版,向全球推介。 
本刊自2018年起以搭建学术数据库平台为宗旨,以全面展示中国学术成果为目地,让全球学者阅读到中国本土的最新科研成果为己任,打通中英文阅读壁垒,稿件收录范围涵盖自然、科技、人文、社科等各个领域,欢迎推送稿件,点击这里送稿。