Modern Management Forum is a social science journal that serves as the source material on business management and related theory. The contents deliver do not boundary to management concept, but also to understand, to discuss and to access the current trend in management of different businesses and organizations. It aims to provide a high profile and unique forum that share between employer and employee, and benefit both in the term of apply the knowledge in real-world situation, connect concepts, and experience management principles in a tactile and engaging way.
The article categories within the journal include (but not limited to) the following fields:
Developing self-awareness

Managing stress and well-being
Problem solving
Leadership
Empowering and engaging other
Entrepreneurship
Principle of planning and planning tools
Decision making
Motivation
Managing organization culture
Controlling management
Managing Conflict
System approach
Human Resource Management
Production and Control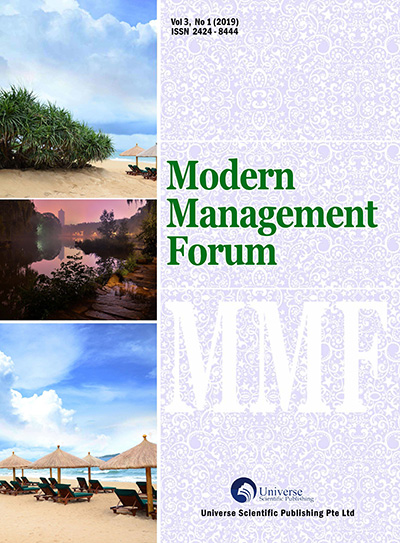 News and Updates
Research Advancements: China's Ministry of Public Security activated level-1 emergency responses after 7.0 earthquake rocked Jiuzhaigou

A 7.0-magnitude earthquake has killed at least 19 people and injured 247 in China's south-western province of Sichuan. Six tourists are thought to be among the dead, with up to 45,000 people evacuated from the area.

Posted: 2017-09-26
More...